Fact Checked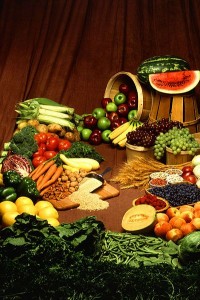 Food safety is a systematic discipline that teaches preparation, handling, and preservation of food in ways that prevent food-borne diseases. This content offered in these programs provides participants with   several routines that need to be followed to prevent potentially rigorous health dangers. Food safety standards need to be met between preparing, storing, transporting and preparing food. To learn effective techniques to prevent food borne illnesses many individuals are required to be certified in food safety / handling. There are a variety of food handling certification courses that deal with different methods of food preparation, storage and transport. These courses include:
·         Food Safety courses
·         Food safe course
·         Food safe level 1 course
·         Food safe level 2 course
Food Safety Courses
This is a short, self-explanatory food safety class that deals with the secure preparation and managing of the food. The course is offered at free of cost with the intention to increase awareness and prevention of the spread of food-related diseases. Anybody who serves or handles food can join this course.  This course is particularly helpful for persons with customers that are normally more vulnerable to food-related diseases, and for those who have no mandated food-safety training required such as residential-care facilities or child day-care. The course contains six main, interactive parts, which take a total duration of 1.5 hours. Sections of this course include:
·         Reason to study about food safety
·         Things to be considered while buying food
·         Things to be considered while storing food
·         Things to be considered while preparing food
·         Things to be considered while cooking food
·         Cleaning Up
·         Testing Your Knowledge
The testing your knowledge component of this course is a quick and simple multiple choice test.
Food safe course
This is a comprehensive food-safety training course that is suitable for the food service business. This course is handled by the BC Food safe Secretariat in affiliation with the regional health authorities, BC Centre for Disease Control, Work Safe BC and the BC Restaurant and Food Services Association.
Food safe level 1 course
This is the sanitation, food-handling and work-safety program intended for front-line food-service staffs such as servers, cooks, bus-persons, deli workers and dishwashers. This course deals with important worker-safety and food-safety information, including the details about food related diseases, preparing food, receiving and storing food, cleaning, sanitizing and serving food.
Food safe level 2 course
This level 2 food safety course is intended for food-service managers, owners, executive chefs, kitchen managers, and others who are in charge of handling food safety in food-service organizations. The course contains a variety of modules on Managing for Food Safety, a short assessment of Foodsafe Level 1 course and Writing a Food Safety Plan.