Fact Checked
Food safety certification is awarded to train professionals in the field of corrections and approved methods of food production, preparation, storage and quality testing. The professional are trained to deliver hygienic and healthy food following the correct and approved procedures to the public.
There was a high rate of victims of food related diseases and illnesses caused by poor food handling, incorrect storage or un-hygienic procedures. However, several countries have now implemented controls in the form of rules and regulations to guide the worker and other members of the industry towards the correct and approved methods of food production, preparation, storage and quality testing. These rules and regulations apply to all businesses and companies in the industry including convenience stores, supermarkets, restaurants and any other businesses in the food service industry.
The industry has made some progress in implementing these rules and regulations over the years. Evidently, there have less casualties of food related diseases and illnesses as a result poor handling, preparation and production of food by the industry. Consumers have since gotten more satisfied from the best service from the food industry.
In the past, preservative like salt, vinegar, spice, nitrate and so on was used to store food items.  These preservatives were harmful to the food themselves, also in a couple of days you will see mold on the food item. Technology has evolved since then and now we have refrigerators to store our food items.  Refrigerators have taken care of almost all of our food storage problems. Food items need to be stored in the right temperatures at all times in order to protect it from bacteria and germs. There has been a lot of advancement in the food preparation, delivery and serving department of the industry as well. A good number of businesses in the department now operate in the correct and approved standards set by the food safety and health authorities of each state. They have trained staffs who prepare food following the correct and approved food hygiene, handling, storage, preparation rules and regulation of the state in which they operate in.
The food industry comes up with better techniques to improve hygiene in the industry regularly, from a lot of research and professionals in the field. Information like the right temperature to store food that protects it from microbial growth, how there is cross contamination between raw food and cooked food and many more are now common knowledge in the industry. The food industry has been able to protect the public from food-borne diseases and illnesses.
Acquiring a food safety certification involve some in-depth understanding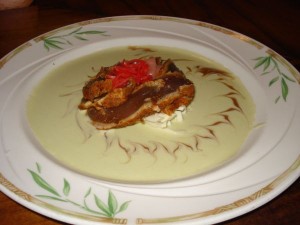 of quality control methods of food safety. Only accredited and licensed organizations can award a food safety certificate. Training programs offer appropriate certification to each department, there are different programs designed for each department. For example, the industry has programs designed for waiters whom after completing the training are awarded a certification, the same process applies to a program designed for food laboratory professionals except they have a different training material and are awarded a different certification.